Who is behind this?
Educators on a mission.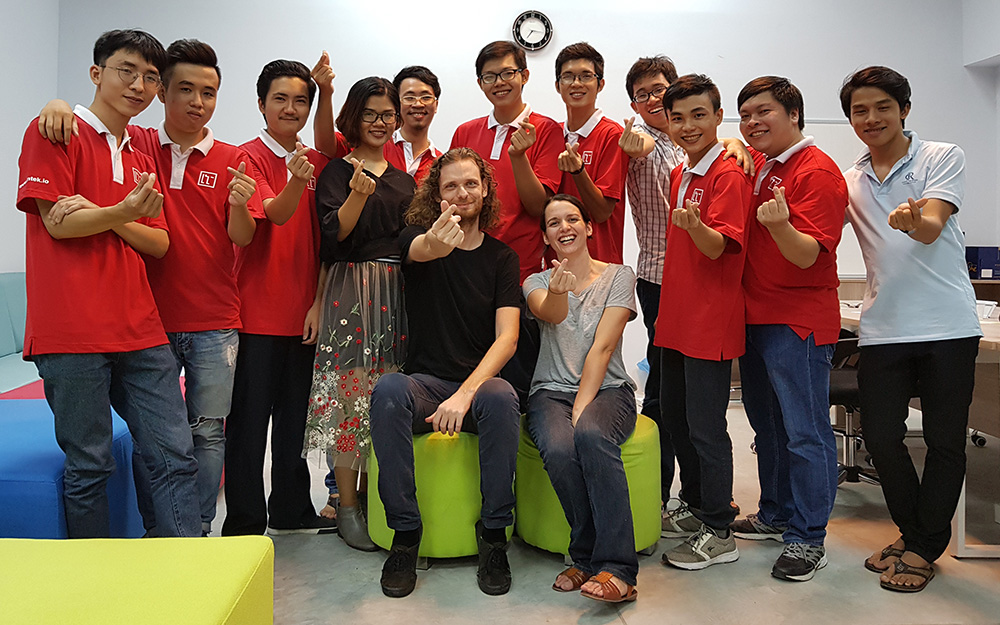 Hi everyone—
We are Laurie and Mathieu, founders of Rbean.
LMS's are dominated by entreprise software designed for admins - not students or teachers.
Truth is, learning is a messy process. It's not the content you consume - it's what you do with it. It's the feedback you get, the relationships you build with teachers and peers, the skillset you craft for yourself.
Why do we care? Because we are educators. For 10 years, we worked in several coding schools - each a different mix of project-based learning, peer learning, and mentoring. Over time, we matured our approach and developed a fixation for the student experience.
In 2019, we opened Rbean as a provider of technology courses. We built the platform to support our approach and deploy our courses - we eat our own dog food, so to speak. After using it for over a year, we have decided to open it to the public.
We hope you'll join us in our quest to meaningful learning experiences!

Jan 19, 2021
Laurie & Mathieu

P.S. If you wonder, we are self-funded and will stay that way. We are building Rbean for the long-term, to do the work we love with other educators.